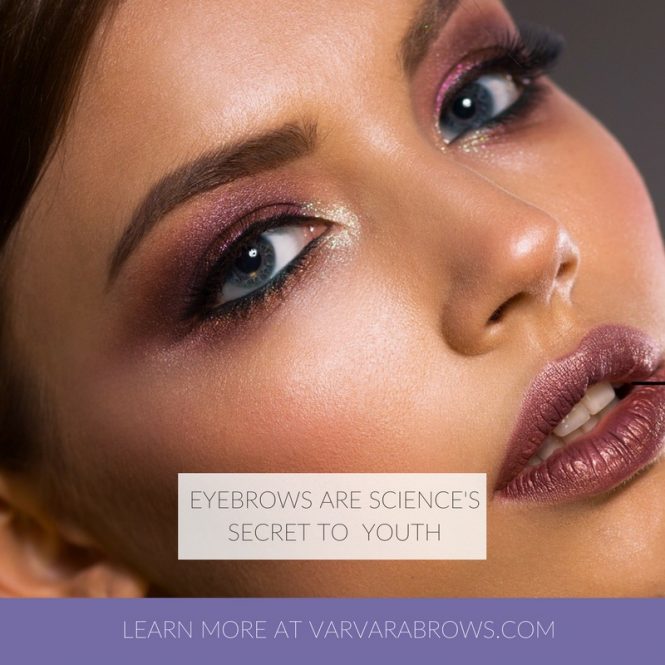 by Sophia Kremer
•
April 3, 2018
Eyebrows are certainly a hot topic nowadays. A new study finds that facial features, like lips and eyebrows, tend to stand out less as people get older. Because of that, say the authors, people perceive faces with more contrast as younger.
The Study
In the study, published in the journal Frontiers in Psychology, researchers analyzed photographs of 763 makeup-free women with various skin tones between ages 20 and 80. A computer program analyzed the photos for facial contrast. This is a measure of how much the eyes, lips and eyebrows stand out due to differences in color, lightness or darkness with the surrounding skin.
Younger women had more facial contrast, and older women had less. Contrast especially decreased in areas around the mouth and eyebrows as women got older.
Next, the researchers Photoshopped some of the pictures, creating two nearly identical versions of each face, varying in contrast. They showed these photographs to volunteers and asked them to choose the younger-looking face. Almost 80% of the time, people said the high-contrast face appeared younger than the low-contrast one.
The Findings
The findings were similar across a variety of ethnicities, suggesting that facial contrast—like wrinkles and changes in skin pigmentation—is truly a "cross-cultural cue" for perceiving how old a person is.
The biggest surprise of all was the power of the brow. For women of all ethnicities, brow color faded with age. Darkening them may really make people look younger, the researchers say.
Anyone who's ever filtered a selfie on Instagram won't be surprised by this effect of contrast. But the findings may also help explain why people often use makeup to look younger.
Other Observations
The study didn't involve makeup, but the authors say that darkening features cosmetically would have the same anti-aging results as demonstrated in the study. "But the way we manipulated features in the photos was very similar to what you'd do with makeup, and I would be surprised if you couldn't get similar effects," says co-author Richard Russell, associate professor of psychology at Gettysburg College. "Lips get less red with age and eyebrows get lighter…and those are both things that you could address with makeup."
Gender Indifferent
Though the study was only done in women, the findings likely apply to men, too. Other research suggests that the decline of facial contrast with age is not just true of women, but also true of men.
Verdict
Given that it's proven that the eyebrows are the entrance into the beautiful world of youth, remember to make an eyebrow shaping or microblading appointment today!