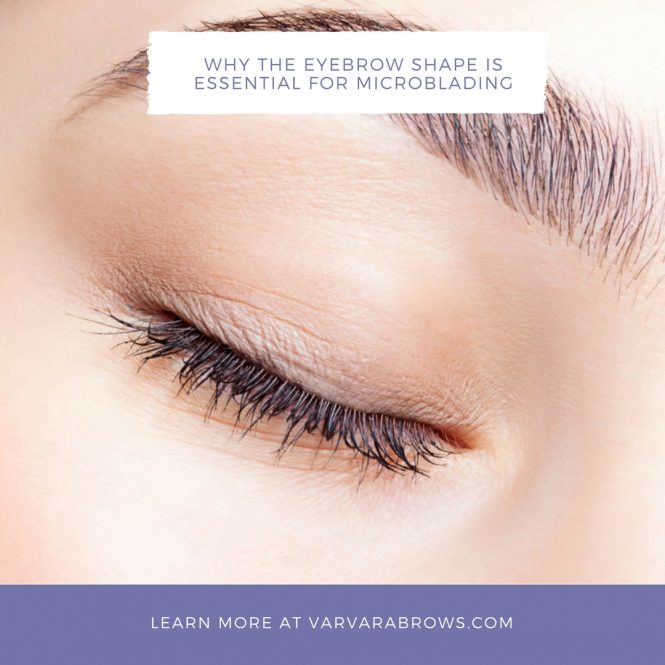 by Sophia Kremer
•
January 4, 2018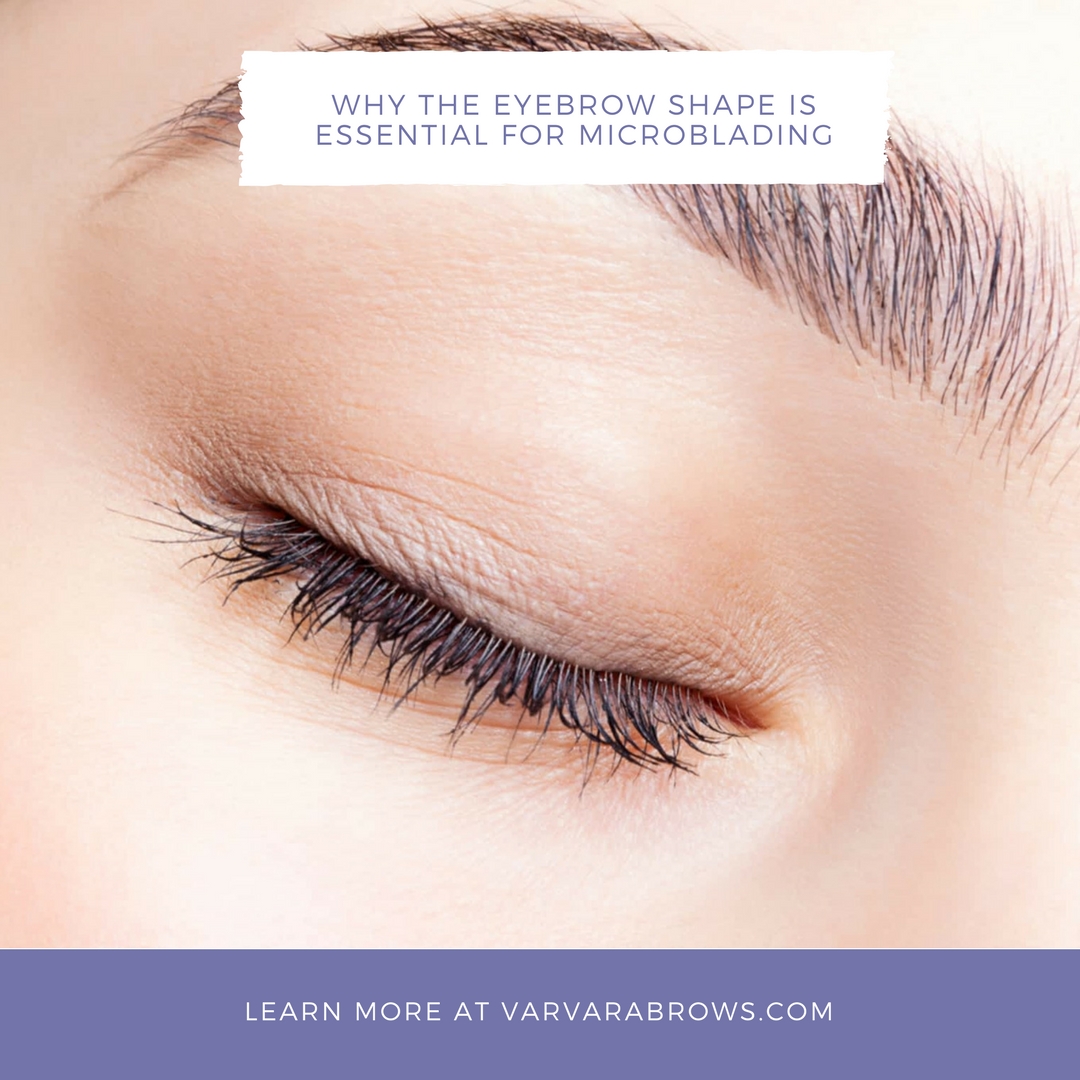 Warning: the below person did not seek initial microblading services from Varvara Brows, but instead came to repair them.
No matter which eyebrow procedure you prefer (waxing, threading, tweezing, microblading etc.), I cannot stress enough the importance of having the proper eyebrow shape. My goal for this blog post is to help you realize through a real-life example how essential it is to choose a microblading specialist with shaping expertise. As we all know, the shape of an eyebrow can either make or break the face, but even worse, an improper eyebrow shape can take months to repair.
Awhile back, a client of mine came to me to repair her brows after their shape had been distorted from a prior eyebrow procedure. She wanted like most women want, to put down the makeup and eyebrow pencil and go for a more permanent brow solution.
The first two pictures below, show how her eyebrows were shaped with and without makeup, prior to her dermablading consultation.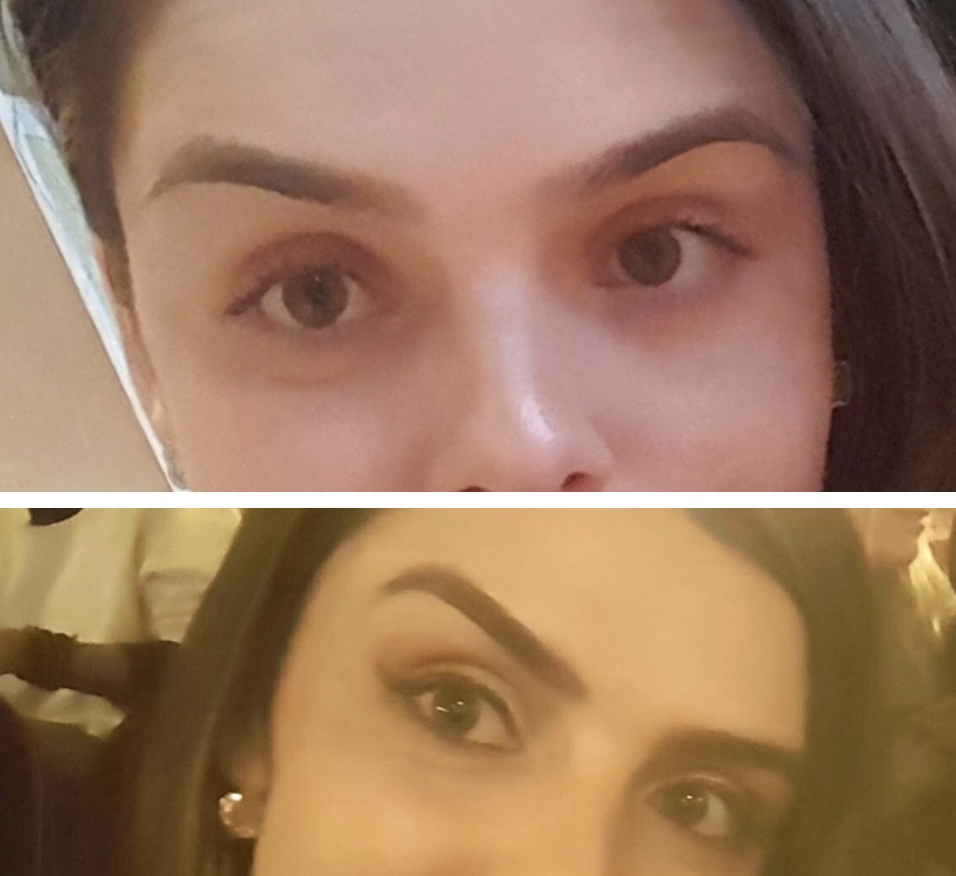 She went ahead with a micro-dermablading (aka microblading) procedure hoping to achieve a similar look and effect to the first two photos. What she got, however, was not what she was looking for.
The next picture shows how the eyebrows started to transform after the procedure when the eyebrow specialist decided to change the shape of the eyebrow dramatically. It is also worth mentioning that the "specialist" did not know how to or chose not to apply natural colors to enhance the client's features and cultivate a 3D appearance. After that we see how the dermablading started to fade and how it absolutely destroyed the natural shape of the eyebrow.

As time went on, in order to match the appearance of the permanent eyebrow created for her, the client started to clean up her own eyebrow and when the dermablading faded and she stopped matching the brow, she realized that only half of the eyebrow was left.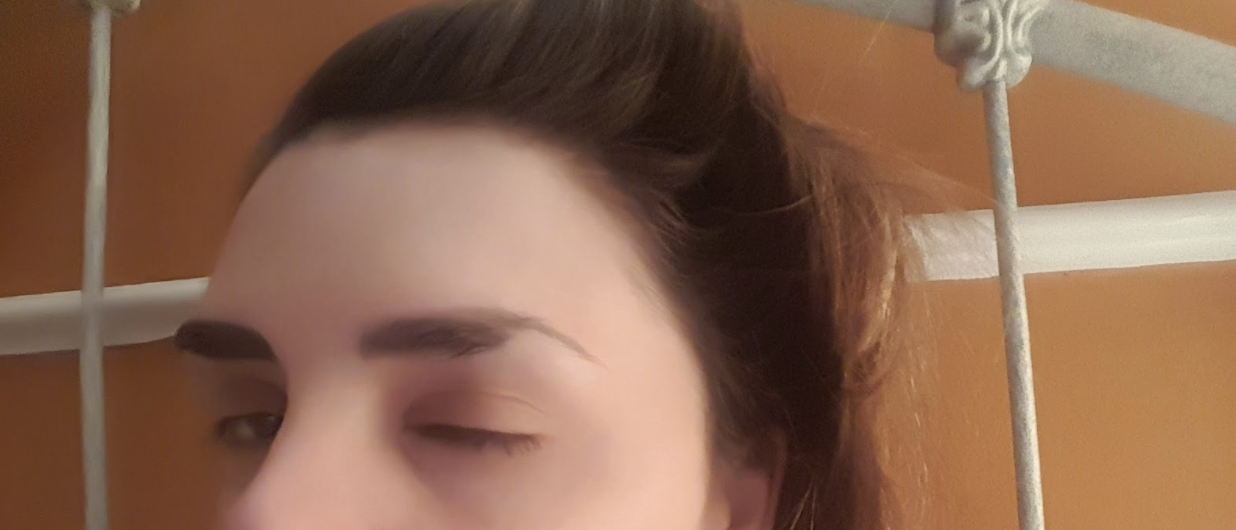 This is why when it comes to any eyebrow procedure, but especially dermablading, the shape of the eyebrow is crucial. The eyebrow specialist should make shaping the brow her number one priority over the color and the hair stroke. The latter two should be considered secondary concerns.
In cases like these, where the brow needs to be drastically repaired, the process can take anywhere from 4-6 months to fully restore the shape of the brow. Making this not only a time-consuming process but also a pricey one as well.
This is why it's important to understand that while microblading procedures can be pricey, it's important to understand that you pay for the quality of work that is desired.
While $100-$200 dermablading procedures boast to give amazing results, many times the procedures are done with a less intensity of care and the necessary expertise.
When it comes to choosing a specialist to perform any procedure on any part of the face, you have to be very careful and very selective with whom you will entrust essentially one of the most important aspects of the body and your look!
Achieving natural and beautiful eyebrows takes time, patience and dedication. It's a process that requires a certain area of expertise, a level of understanding on how the hair works, moves and grows.
You learn more about the importance trust in eyebrow procedures, the proper eyebrow shape for each face shape, and more over on my blog.
Want to learn more about our amazing eyebrows services? Email us at veyebrow@gmail.com.
You can also learn more about our products and services by visiting our website at vavarabrows.com.
Make sure to follow us on Instagram at @varvarabrows to see our amazing work and to stay in the know on all things eyebrows!